Back To Our Roots
Non-Dissolving Magnesium for Oil & Gas
Luxfer MEL Technologies has spent the last 80 years developing alloys that resist corrosion for the automotive and aerospace industries.  So why not apply that decades of research and experience to the oil and gas industry?  Luxfer has done just that.  As the world leader in the development and supply of highly functional alloys, Luxfer is introducing two non-dissolving, magnesium alloys for the oil and gas industry.
Introducing specialist magnesium alloys for oil and gas
SoluMag ND43 is a premium lightweight, high strength non-dissolving, corrosion resistant magnesium alloy.  SoluMag ND80 is a lightweight, high strength non-dissolving, corrosion resistant magnesium alloy that provides an excellent balance of strength and corrosion performance while being cost effective.  Component designs in both ND43 and ND80 can be 20% to 30% lighter than a corresponding aluminum design.
The properties of these non-dissolving alloys are well suited for its use as feedstock material from which to machine downhole components, and ND43 is particularly advantageous for those applications requiring elevated temperature performance.  Both ND43 and ND80 are available as extruded rods, bars, tubes, and profiles to produce components for demanding downhole environments.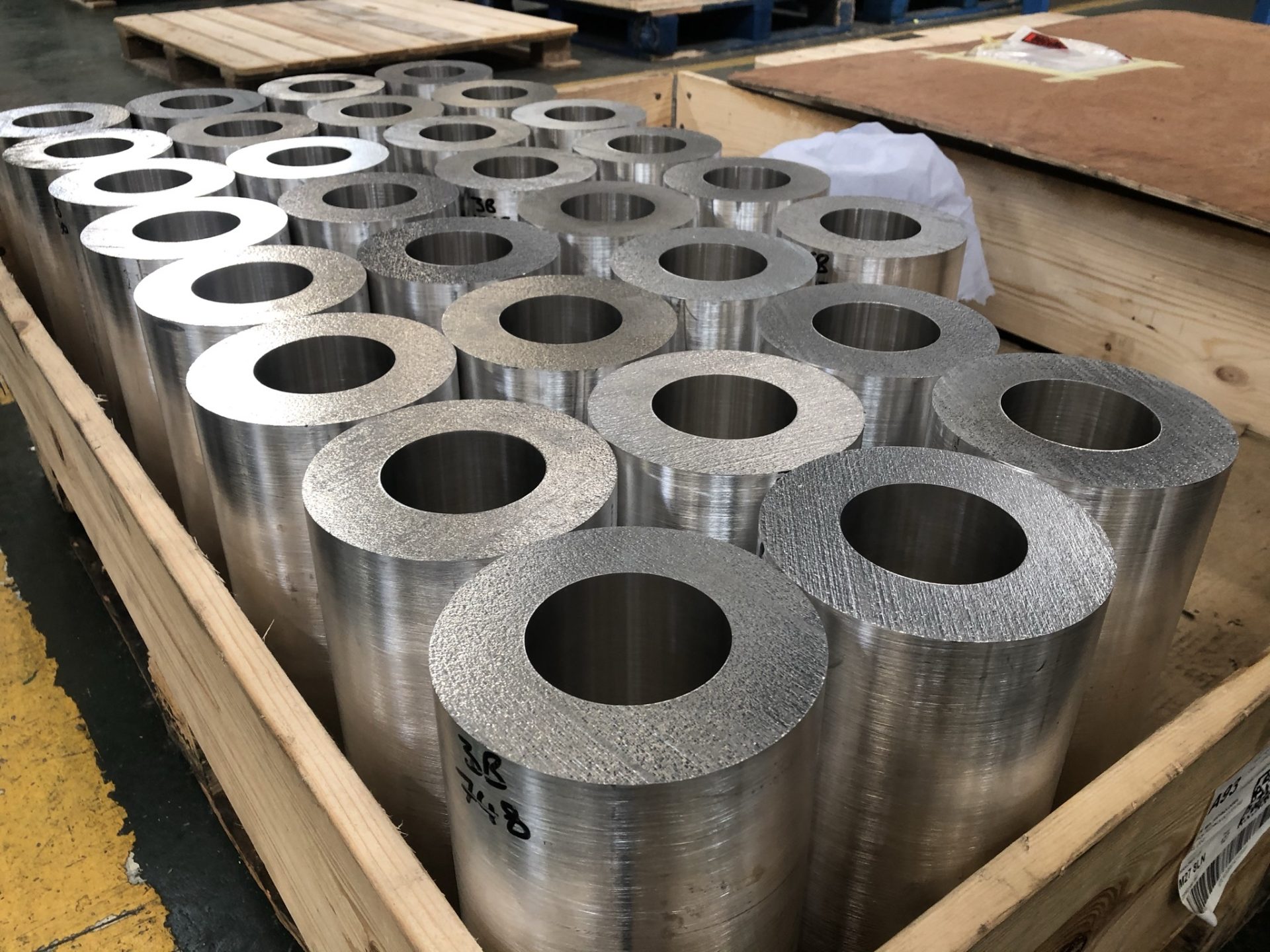 Advantages & benefits
The typical applications for these alloys include machined components for downhole completion tools – particularly for the slips on a composite frac plug.  Slips made from ND80 or ND43 on a composite frac plug will practically eliminate the 'no-show' issues commonly seen during the coiled tubing removal of composite frac plugs after the frac operation is complete.
Composite frac plugs utilizing ND80 or ND43 will capitalize on the strength properties of the alloys and keep the plug anchored in place during and after the pressure pumping operation.  And these non-dissolving alloys will mill out much more efficiently and cleanly when compared to slips made from aluminum.
For downhole applications requiring strength, stability, and consistency, SoluMag ND43 and SoluMag ND80 are the best choices for components used in composite frac plugs as well as in other completion equipment for the oil and gas industry.
Luxfer MEL Technologies offers a wide range of non-dissolvable and dissolvable magnesium products for the oil & gas industries.
We'd love to hear about your applications and discuss how our materials can offer you a solution.